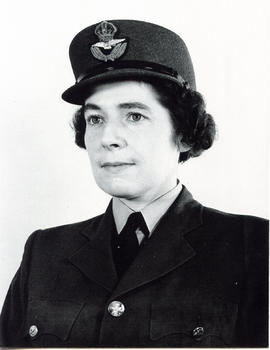 AF2016.018 - Laidlaw, L.J.
Fonds
1915-07-03 - 2007-11-25
A collection of documents and photographs from Dr. Lorna Jane Laidlaw's service in the RCAF Women's Division during the Second World War. The collection covers the periods between 1942 and 1945, including newspaper clippings, pamphlets, war time photographs, and a scrapbook made by Laidlaw cataloguing her experience during her service.
The Air Force Museum of Alberta